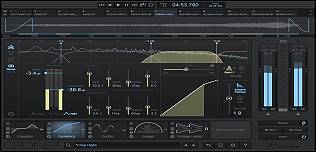 Would you like to know how to master a song or how to master your own music? So many people think just making the volumes the same level for every song is "mastering" their CD. Well, mastering is a lot more than just that!
My name is John Rogers, and I have now mastered over 40,000 songs for over 8,500 satisfied clients. I've pretty much seen everything, and can diagnose and master a song in about 5 minutes.
My teaching methods elimate needless settings and concepts, and help you focus only on the important processes and settings in audio mastering. This approach will save you a countless number of hours, and you'll be confident that your audio mastering techniques are in fact correct!
Here are the basics that I use during the audio mastering process. You can use a variety of different DAW programs which includes Pro Tools, Cubase, Logic, FL Studio, Audacity, Ableton, Garageband, Presonus, Reaper, Motu, Or Reason.
What Is Mastering?
When you "mix" a song, you're working with the individual tracks (kick, snare, vocals, etc.) putting effects on them, panning the tracks and balancing their volumes against each other. In "mastering" you're working with only ONE file. A stereo .wav mix of a song. You're applying the effects to the entire song as a whole.
It's kind of like when you turn up the treble on your car stereo. You're adding a high-end EQ boost to the entire song. If you recorded the result, this would be considered one step in the mastering process.
The Main Goals In Mastering
1. You want your songs to sound consistent with your genre/style of music. The closest they can to a great commercial master.
2. The songs on your CD should sound consistent with each other from song to song. But not only in "volume level" but in ALL areas of the mastering process. Read more....
---
Don't spend 1-2 years (please never), 6 months, or even 6 weeks learning how to professionally master audio. Not to mention waste a ton of money too. Not when I can show you EVERYTHING you need to know in ONLY TWO HOURS with my Audio Mastering Secrets Video Series!
The Effects Used In Mastering
This isn't the exact order I use each effect, but these are all the effects I use when mastering:
1. Equalization
Each song needs to be properly EQ'ed, both middle and side.
EQ is the addition or subtraction of specific frequency range(s) in an audio track or sound.
It can be used on a single track or on a raw mix (in mastering). Read more....
2. Reverb
I don't use this often, but sometimes a song can use some extra reverb.
The reverb effect is used to simulate space. When reverb is applied to a song, it will sound like it was recorded live in the space size that was selected on the processor. Common space size options include a small room, vocal plate, large hall, etc. Read more....
3. De-esser
Yes, you can de-ess an entire song and it will hit the vocals. Just make sure it doesn't drastically effect the instruments around 5-6k, or you can't do it.
A DeEsser is used to reduce bright sibilant sounds in a vocal track, like "Sss, Shh, and Zzz."
In theory, when the "Sss" sound gets too loud and bright the DeEsser automatically reduces it. This is achieved by reducing the volume level of the frequency range where the sibilance resides, but only when the track's volume level passes a set threshold.
Read more....
4. Spectral Enhance / Add Harmonics
This is for all 4 bands, from low end to high end.
A spectral enhancer cleans up and brightens audio tracks. A few models can also thicken bass tracks.
Some spectral enhancers can also add separation to the tracks. It's strange how it can do this since the song is already mixed, but it can.
All spectral enhancers have a different sound to them, but they all achieve their sound by adding harmonics and phase correction to some extent. Read more....
5. Compression
This is also for all 4 bands. And you can gain and cut the bands here too, not just compress.
Audio compression is used to reduce volume spikes in an audio track, and it can also be used to reduce its dynamic range (the range between the loudest part and its lowest part in an audio track). This is done by reducing an audio track's volume level once it passes a set threshold. Read more....
6. Stereo Widening
You don't want to use too much of this, but it will give your entire song more width if needed.
When you listen to music on a car radio, you want that wide stereo sound that extends from the left door to the right. Not just two feet wide right above the stereo!
The stereo widening effect simply increases the perceived stereo width of a track or entire song. This is basically done by changing the phase, character and/or adding a delay to the left and right channels of the input signal.
Some stereo widening processors can also add side coding to a track, which allows it to turn a mono audio track into a stereo track.
Note: Stereo widening is not a solution to a seriously narrow mix. Panning and Haas effect of the instruments during mixing
is
the solution. Read more....
7. Loudness Maximization
Last but not least, this is what you use to make each songs volume level comparable with each other.
A loudness maximizer allows you to make your song as loud as possible without distorting, of course, provided you use the right settings. Read more....