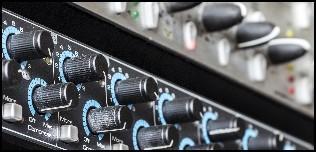 Here's the basic hardware you need to master music:
A Computer (preferably a quad core or faster)
An Audio Interface (which contains a mic preamp and instrument cable inputs)
Studio Monitor Speakers & A Sub-Woofer
An Audio Control Unit To Control Speaker Volumes (optional but

it makes life a lot easier)
If you're looking to get started real cheap, you could make a decent hardware only set-up for about $1,500. High-end hardware will run you roughly $3,500-$4,500. Still not too expensive. Read more....