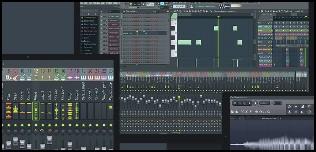 If you've mixed songs in the past, you more than likely can use that same software for audio mastering. As long as you can add effects to the stereo/main out bus, you're good to go. Read more....
DAW (DIGITAL AUDIO WORKSTATION) SOFTWARE
Top DAW software like Pro Tools, Cubase, Logic, Sonar, etc. you can definitely master with all of these programs. I personally use Cubase.
SOFTWARE PLUGINS & MASTERING EFFECTS HARDWARE
The DAW software I mentioned above all comes with software mastering effects you could use (on the cheap). I personally don't use any plugins that comes free with the Cubase, but that doesn't mean they're not high quality. I don't know. On second thought, I do use the de-esser that comes with Cubase.
Note - If you know how to master very well, you don't need thousands of dollars in mastering software and hardware to get great results. And after reading this book, you will know how to master very well!
Read more....

{article 170}[layout]{/article}